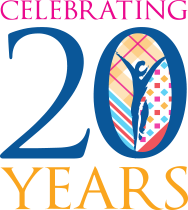 Race Weekend Activities
---
Friday, May 15th
Prevea Health & Fitness Expo
Packet Pick Up
Saturday, May 16th
Cellcom 5K & WPS Kids' Power Run
Prevea Health & Fitness Expo
Packet Pick Up
Sunday, May 17th
Marathon, Marathon Relay, Half Marathon &
Half Marathon Relay
A great event for speed demons, family members, walkers and first time runners! This 3.1 mile loop begins in the Titletown District, travels through the Lambeau players' tunnel and completes a lap around the field and finishes near the Green Bay Distillery. The event will be chip-timed and awards will be presented to the top three men and women in each age group.
Distance: 3.1 miles
Date: May 16, 2020
Start Time: 9:00 am
Awards Ceremony located on the Rodac Development and Construction entertainment stage: 10:30 am
Start Location: Oneida Street
Finish Location: On McCarthy Way, near the Green Bay Distillery in the Titletown District
Parking: Lambeau Field east lot and nearby business district lots
USATF Event Sanction:19-20-038
Runners may pick up their race packets at the Prevea Health & Fitness Expo on the Lambeau Field Club Level on event weekend. Packet pick up times for the 5K are 3 pm to 7 pm on Friday and 7 am to 8:30 am on Saturday.
There is no race day registration for the 5K.
Strollers and stroller joggers are permitted in the 5K. (Strollers are not allowed in the Half or Marathon events). Runners or walkers pushing joggers are asked to START AT THE BACK of each assigned corral. Please be careful of other participants, especially at the start of the event to avoid collision or injury.
Race Scoring / Timing
MyLaps BIBTAG© instructions: – Keep the bib that was assigned to you at packet pickup. Bibs are non-transferable.
Do not alter the BIBTAG area on your bib.
Wear your bib on the front outside of your clothing at all times during the race.  Do not take it off until after you cross the finish line.
Do not cover or obstruct your race number in any way with fuel belts, cell phones, hands or arms especially when crossing the start and/or finish lines.
You do not need to return or remove the BIBTAG portion of your bib…the bib is yours to keep!
| Event | Period | FEE(w/o online fees) |
| --- | --- | --- |
| 5K (ADULT) | Through Jan 9 | $25 |
| 5K (ADULT) | Jan 10 - Feb 28 | $30 |
| 5K (ADULT) | Mar 1 - Mar 31 | $30 |
| 5K (ADULT) | Apr 1 - Apr 30 | $35 |
| 5K (ADULT) | May 1 - May 12 | $35 |
| 5K (ADULT) | May 17 Race Weekend On Site | $40 |
| 5K (YOUTH) | Through Jan 9 | $15 |
| 5K (YOUTH) | Jan 10 - Feb 28 | $20 |
| 5K (YOUTH) | Mar 1 - Mar 31 | $25 |
| 5K (YOUTH) | Apr 1 - Apr 30 | $25 |
| 5K (YOUTH) | May 1 - May 12 | $30 |
| 5K (YOUTH) | May 17 Race Weekend On Site | $30 |
| Gender | Year | Name | Time |
| --- | --- | --- | --- |
| Female | 2008 | Sue Pierson | 17:40 |
| Male | 2007 | Derrick Fameree | 15:27 |
| Year | Name | Time |
| --- | --- | --- |
| 2018 | Mitch Easker | 16:27 |
| 2017 | Mark Allen | 16:52 |
| 2016 | Benjamin Carr | 17:14 |
| 2015 | Todd Wagner | 17:02 |
| 2014 | Brian Finnel | 15:30 |
| 2013 | Tannor Wagner | 16:59 |
| 2012 | John Dyck | 17:14 |
| 2011 | Christopher Denucci | 16:59 |
| 2010 | - | - |
| 2009 | Otto Renner | 15:19 |
| 2008 | Derrick Fameree | 15:30 |
| 2007 | Derrick Fameree | 15:27 |
| 2006 | Todd Wagner | 16:16 |
| 2005 | Todd Wagner | 15:59 |
| 2004 | Todd Wagner | 16:17 |
| 2003 | Emisael Favela | 15:35 |
| 2002 | Todd Wagner | 15:50 |
| Year | Name | Time |
| --- | --- | --- |
| 2018 | Anna Gray | 18:50 |
| 2017 | Callie Bartel | 19:28 |
| 2016 | Callie Bartel | 19:41 |
| 2015 | Sage Wagner | 19:40 |
| 2014 | Jessica Sigl | 19:03 |
| 2013 | Kellie Greenwood | 18:19 |
| 2012 | Lauren Mauel | 19:05 |
| 2011 | Bailey Wolf | 18:54 |
| 2010 | - | - |
| 2009 | Bailey Wolf | 18:54 |
| 2008 | Sue Pierson | 17:40 |
| 2007 | Julie Netzer | 19:40 |
| 2006 | Mari Smith | 19:46 |
| 2005 | Ann Heaslett | 20:06 |
| 2004 | Nicole Bentz | 20:08 |
| 2003 | Nicole Bentz | 19:45 |
| 2002 | Sue Miller | 18:31 |